Let's not waste time with explanations. Let's just get going. After all, I've already wasted nine months pecking at this thing. Yeah, I know.
During 2016 I attended a number of industry tastings, but three or four really struck me as special. After each of them I had the same reaction: people need to know more about these wines and where they come from. So, as Inigo Montoya said to Westley, there is too much. Let me sum up.
But hear this: when I'm finished, I only care that you remember three things. I want you to remember sauvignon blanc from New Zealand, furmint from Hungary, and assyrtiko from Greece. Three grapes. Three wines. Three countries.
Have fun storming the castle! When you're finished it will seem like the gate had been guarded by 60 men. And nobody had the key.
New Zealand
In March and May I had the pleasure to attend two tastings that spotlighted the wines of New Zealand. Both events were sponsored by New Zealand Winegrowers and overseen by David Strada, the organization's marketing manager in the United States. The first tasting, Wine Fair 2016, was held at Fort Mason in San Francisco's Marina District, and attended by wineries large and small, some with powerful, international recognition and distribution, but a number of producers still in search of their place in the increasingly competitive American market.
Sauvignon blanc comes in a variety of flavor profiles, depending on where in the world it's being grown and who's putting it in the bottle. That being said, sauv blanc from NZ has an easily identifiable set of aromas and flavors. Almost always intense on the nose with aromas of bell pepper and gooseberry, whatever that is (some folks like to say "cat pee" but that's not the best image to carry around), it can taste of tropical fruits, lemon and lime and grapefruit, freshly cut grass, or green herbs. It's a versatile wine that can range from simple quaffer to serious wine suited for a variety of cuisines. One of the things that I like best about it is that there are so many good wines available at bargain prices. If you like wines that offer bang for your buck and you're not familiar with the labels coming out of Kiwi country, you need to up your game a bit.
At the Fort Mason tasting I was excited by a number of wines only to find out that they are not distributed here in the States. For me to pass that excitement on to you would be a cruel bit of teasing. But, I can give you the names of a few of the wineries that are found here in the US, and I'd encourage you to look for them.
Here are some producers and labels to look for, all under $20:
Craggy Range Te Muna Road Vineyard SB 2015
Giesen Sauvignon Blanc Marlborough 2015
Giesen The Brothers Sauvignon Blanc Marlborough 2014
Peregrine Wines Sauvignon Blanc Central Otago 2014
Staete Landt "Annabel" Sauvignon Blanc Rapaura, Marlborough 2014
Villa Maria Estate (many labels available under $20)
Whitehaven Sauvignon Blanc Marlborough 2015
In early May a number of wine writers and industry veterans gathered at the Hog Island Oyster Bar in San Francisco's Ferry Building for a tasting lunch, but instead of being faced with 38 wineries offering several wines each, we were introduced to a simple array of 12 bottles from 12 producers. And, this time we had a boatload of oysters and other foods with which to taste and compare the wines.
A sit-down tasting like this has so many advantages, not the least of which is not having to elbow your way to a table for a pour and maybe two seconds discussing the wine before moving on to do it again. Here, we were able to converse, share ideas and opinions, learn a bit about New Zealand from Mr. Strada, enjoy some brilliant seafood, and move back and forth among the wines as we needed or wanted to.
There were no bummers out of the dozen we tasted, although one bottle, the 2015 Jackson Estate Stitch ($18.99), was the least popular among us. Just didn't show very well. The remaining wines offered varying degrees of fruit, acid, minerality, and complexity, all delicious but a few more than others. We each had our favorites. My top two wines were the 2014 Palliser Estate ($17) and the 2014 Forrest ($17), both from Marlborough, one of New Zealand's major wine regions, located on the northeastern corner of the nation's south island.
Other wines that afternoon included:
2015 Amisfield (Central Otago) $19.50
2015 Nautilus Estate (Marlborough) $13
2014 Ata Rangi (Martinborough) $19
2014 Lime Rock (Hawke's Bay) $15
2014 Trinity Hill (Hawke's Bay) $15
2014 Seifried Estate (Nelson) $18
2013 Saint Clair Family Estate Snap Block (Marlborough) $22
2010 Greywacke Wild (Marlborough) $30
2013 Giesen 'The Brothers' Late Harvest (Marlborough) $25
Nearly every time my wife and I share a bottle of New Zealand sauvignon blanc, we ask ourselves, "why don't we drink more of this stuff?" There's a good chance you might end up saying the same.
(Note: I recently attended the 2017 iteration of the Fort Mason tasting and will have comments on that in a future blog.)
Greece
I've been beating the drum the past few years for the wines from Greece, specifically those made from the white grapes assyrtiko, malagouzia, and moschofilero. I'm losing count of the number of people I've converted, people who used to say, "I don't like white wine." Once they have a chance to sample quality examples of the above they are suddenly singing a different tune.
In April I had the chance to attend a tasting called "Volcanic Terroiristas Unite!" The event was hosted by Wines From Santorini, a group comprising ten of the island's wineries and founded in 2010 to promote the local varietal bottlings. In addition to the globally popular wines made from assyrtiko, their best known grape, Santorini producers also grow the white varieties athiri and aidani, both of which can be used in varietal wines and in blends with assyrtiko. There's even a tiny bit of the ancient white grape katsono there. The island's red varieties, mavrotragano and mandilaria, were also on display that day, but I had eyes only for the brilliant crisp whites.
One of the notable characteristics of Santorini is the volcanic soil – mixtures of volcanic ash, pumice stone, and pieces of solidified lava and sand, known locally as "aspa" – left behind by a cataclysmic eruption in 1600 BC, nearly 3500 years into the island's winemaking history. The great Caldera of Santorini, an area that collapsed thousands of feet into the sea, is just one reminder of the destruction that took place so long ago.
The volcanic soil causes the grapes to grow with naturally low pH levels and high acidity. And, being free from clay the soil protects the vines from phylloxera. But growing grapes on this island has many challenges, chief among them being the lack of rain. Santorini receives about 15 inches of rain a year, less than half of what growers enjoy in Burgundy or Bordeaux. The island's only other source of moisture is the fog that rolls in from the sea at night, blanketing the island in a layer of salty mist. When the fog settles on the grapes late in the season, an extra element of minerality is added, resulting in a pleasant briny flavor to the wine.
I could go on at length about the viticulture of Santorini but I'll let you geek out on your own time if you're so inclined. The way grapes are grown and harvested on Santorini is fascinating in many ways. Google "Santorini basket vines" to get some idea. Anyway, enough. We need to get to the wines.
The midday event, held at La Mar, a Peruvian seafood restaurant in San Francisco overlooking the Bay, was a standing-room-only affair, and not just because there was no place to sit. Members of the trade and press were shoulder-to-shoulder from start to finish, which said quite a bit about the growing popularity of Greek varietals here and around the country. Thirteen producers poured 54 wines. I managed to work my way through the throng to taste 28 different labels.
There were many standouts in my line-up and maybe only one real clunker, an '09 that had gotten a tad too oxidized. In addition to many assyrtikos I also enjoyed some well-made sparkling wine and a few truly phenomenal dessert wines. But my focus was on those bright and briny bundles of fruit and acid that make you want to run off to the islands so you can grill fresh fish on the beach and pour cool white wine into your glass from sunup to sundown.
My top choices for dry white wines from Volcanic Terroiristas UNITE! include:
2014 Gaia Assyrtiko Wild Ferment (assyrtiko) $31
2015 Gavalas Nykteri (assyrtiko) $22
2015 Gavalas Katsano (katsano) $25
2013 SantoWines Grand Reserve (assyrtiko) $36
2013 SantoWines Sparkling $35
2015 SantoWines Nykteri (assyrtiko, athiri, aidani) $17 (Greece only)
2015 Canava Chrissou Tselepos Santorini (assyrtiko) $34
2015 Venetsanos Santorini (assyrtiko) $23 (Greece only)
2015 Venetsanos Nykteri (assyrtiko) $23 (Greece only)
If you're in the Bay Area, many of these and other top Greek wines can be found at Craft Beer & Wine in Alameda. For those of you in other parts of the country, take a peek at www.wine-searcher.com for the store nearest you. Still can't find it? Drop a line to the folks at Craft and they'll do what they can to connect you with these terrific wines.
Hungary
One of the traits many wine lovers have in common is the capacity to remember nearly every important wine event they've ever enjoyed. First real wine, first great wine, first time sharing a special wine with a friend or lover, first time in a sought-after wine location, first time meeting a wine hero, and on and on. I'm no different. Just ask, I'd be happy to drone on over a nice bottle of something.
I can recall exactly where I was sitting when I had my first sip of furmint. My wife and I were perusing the typically smart selection at Pappo, our go-to local eatery, and the waitress suggested I give this Hungarian white a try. I had seen the name, and maybe read a bit about the grape, but knew little else. A few minutes later I knew plenty, certainly more than enough to put me on the hunt for more.
So, when Michael Wangbickler of Balzac Communications invited me to a tasting with a small group of Hungarian producers from the Tokaj region that he had put together in conjunction with Furmint USA, there was no way I was going to miss out. Held at the San Francisco Wine School in South San Francisco, this was the best kind of industry tasting: small, intimate, and unhurried. Too often tastings for the wine trade involve dozens, if not hundreds, of producers and the number of those in the trade who are invited rival anything Cecil B. DeMille ever put together. This event was the delightful opposite of that, with no standing in line, no crowds at the spit bucket, and no waiting three deep before getting only a few words with whomever was pouring.
Winemaking in Hungary, especially Tokaj, goes back many hundreds of years, but the trade there has only begun to gain global attention since the 1990s, with the collapse of the Soviet Union and the pulling back of the Iron Curtain. While Hungary is a small country, it enjoys great variations in climate, soils, and topography, which lend remarkable complexity to its wines. Growers there produce a full gamut, from light whites to rosés to full-bodied reds to sweet wines, using a range of varieties, but there is no argument that in Tokaj furmint is king, comprising 70% of the region's plantings. Producers there are justifiably proud of, and well regarded for, their sweet Aszú wines and dry furmints.
The producers gathered for the tasting each brought only a few wines, mostly dry furmints with a scattering of sweet, late harvest bottles. The dry wines covered a spectrum of quality, but it was a tight grouping, moving the needle from good to outstanding. There were no real disappointments in the mix. Aromas and flavors ran from bright citrus to rich tropical and almost all the wines exhibited bracing acidity and pronounced minerality. A number of wines showed impressive depth and complexity as well. Prices are, in many cases, mostly affordable, which is surprising given the small production volumes at most of the wineries. I'm sure that once these wines gain more traction in the American market they will begin to creep up in price. If you find an affordable furmint that you like, stock up. The values are not going to last.
Out of the 18 wines I tasted that day, the following struck me as worth sharing. The Majoros Estate Deák was my top wine of the day, a complete steal at $22. If you see it, do not hesitate. And buy more than one. You can thank me later.
2013 Barta Szamorodni Sweet Furmint $47
2012 Basilicus Szamorodni Sweet Furmint $30
2011 Béres Locse Furmint $25
2014 Béres Estate Furmint $19
2013 Gróf Degenfeld Estate Furmint $18
2012 Erzsébet Cellars Zafír Furmint $24
2013 Holdvolgy Vision Furmint $26
2013 Majoros Estate Deák Furmint $22
2013 St. Donat Márga Furmint $24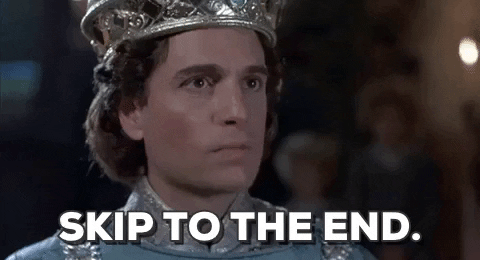 Sorry. I probably should have said this earlier.